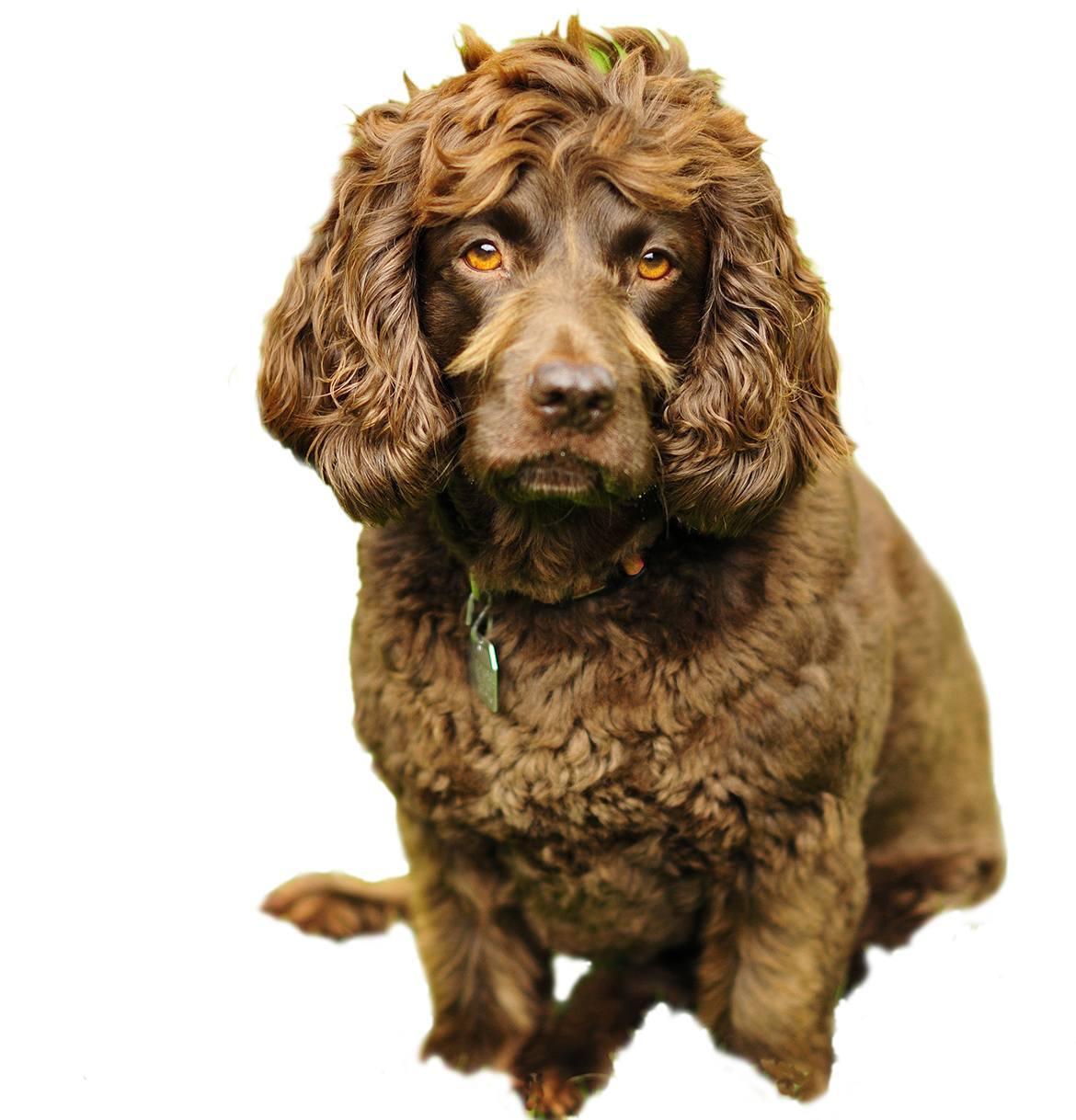 Paws 'N' Pups Quickview
Characteristics
Physical Characteristics:
Height: 14-18"
Weight: 25-40 lbs.
Energy Level: Moderate – High
Colors:
The American Kennel Club recognizes the Boykin Spaniel in the following color:
Health & Longevity
Average Life Span: 14-16 years
Boykin Spaniels are generally in good health, especially as puppies, but there are a few minor and serious health issues that could hinder them in their lifetime. For example, these pups are prone to skin allergies, such as demodectic mange and allergic reactions to parasite bites.
These allergies result in severe itchiness, inflammation, swollen tissue, red rings around the infected areas, recurring ear infections, and deep lacerations from constant scratching to relieve the itch. Treatment is usually simple, requiring a few rounds of antibiotics to cure the infection, as well as medicated shampoo to soothe and repair the skin.
Two more health problems that may plague your Boykin Spaniel are:
Patellar Luxation
Occurring mostly in short to mid-sized dogs, this condition is caused by the dislocation of the kneecap from the bone groove near the femur. Symptoms include an obvious limp and awkward gait. You may also notice the dislocation. Surgical intervention is required to correct this condition.
Pulmonic Stenosis
Considered a birth defect, this condition is caused by the narrowing of an important pulmonary valve at the base of the heart. It can cause shortness of breath, fatigue, collapse after exercise exertion, and if the case worsens, one side of the heart will fail, causing a distended belly and possible heart attack. This condition can be fatal if left untreated. Surgery is required to correct this condition, as well as lifelong vet-prescribed medication and special dog food.
Other health conditions that you should keep watch for include cataracts, glaucoma, heartworms, and hip dysplasia. Boykin Spaniels are also apt to develop any-breed health issues, such as heart disease, bone cancer, kennel cough, and parvo. On average, a Boykin Spaniel boasts a lengthy lifespan between 14 to 16 years.


Temperament & Train-ability
Calm, even-tempered, and loyal, the Boykin Spaniel is an energetic, affectionate pup with an overall gentle and sweet nature. However, these pups react to your tone and mood in the same way a kid would. You have to be positive and kind, especially during training sessions, to keep your purebred compliant, obedient, and eager to please. The best training methods for the Boykin Spaniel involves patience, determination, and plenty of praise. Treats would be a good idea also, but make sure they are bite-sized since these pups are known to scarf down their food.
Exercise-wise, Boykin Spaniels are energetic purebreds. They also happen to be great with kids and other dogs, so you could let them go in a fenced-in backyard with their playmates for a romp around. Or, take your pup to a dog park to play and explore with other dogs for a while. On rainy days, keep some toys around the house, and walk your Boykin Spaniel at least twice for 30 minutes at a time.


Grooming
Despite being slightly fluffier than traditional Spaniels, the Boykin Spaniel requires minimum grooming that begins with a good brushing 2-3 times per week. Use a firm-bristled brush to unknot any tangles or kinks in their hair, especially around their eyes. But be gentle with your strokes, as these pups have sensitive skin.
Bathe your Boykin Spaniel once a month, or whenever she gets the dirtiest and smelliest. Whichever comes first. But try to keep her baths to a limit of 2 every 6 weeks. These pups have important natural oils on their coat that protects their skin from infections and allergic reactions. Too many baths can strip these oils, leaving their skin open to bad bacteria.
Other basic care needs for your Boykin Spaniel include clipping her toenails every 2-3 weeks, brush her teeth every other day, trimming her hair every 6-8 weeks, and cleaning her ears once a week.


Diet
Boykin Spaniels have hearty appetites that require wholesome, nutritious kibble to keep them satisfied and healthy. Use a meal schedule that your pup can learn and follow. Her internal clock will set to your schedule, and she will come to expect meals at certain times throughout the day. This eliminates begging and makes her less likely to be aggressive over food, especially around young children and other dogs.
Feed your Boykin Spaniel twice per day with ½ to 1 cup of dry, high-quality kibble per meal. Make sure you check the brand labels, as your pup needs food high in protein, good fats, complex carbs, and fiber. Whole grains, lean meats, and veggies should be the top ingredients.

Looking for a Boykin Spaniel?
Cost
Boykin Spaniels are popular purebreds, especially in showmanship. Their fluffy ears, kind nature, and overall appealing appearance gives them the natural qualities needed to appear in AKC shows. This requires a higher expense for puppies, of course, but most breeders of show dogs are strict in their documentation of purebred bloodlines and traced lineage. If you are looking for a show dog and a companion, expect to shell out well over $1,500 for a Boykin Spaniel with guarantee AKC qualities.
If you are simply looking for a pup to love and be your own, the average Boykin Spaniel costs around $800. Of course, prices depend on the breed bloodlines and pedigree, but a reputable, reliable breeder will be 100% honest with you about parent health histories and AKC traits.
While rare, it might also be possible to find a Boykin Spaniel at your local animal shelter. Adoption fees range from county, state, and shelter, but the average price is between $75 to $250. Toss in add-ons for vaccinations, in-house health checks, and a spay or neuter service, and you are looking at an adoption fee of $400 to $500. Which is totally worth it, considering you are giving an abandoned pup a new chance at a happy, awesome home.

Paws 'N' Pups Ranking
Paws 'N' Pups ranks every breed out of 4 with 1 being easiest to integrate into your life and 4 being the toughest – The lower the ranking the better.
Ranking takes into account a few basic factors including cost, skill level needed, high vs low maintenance and how critical regular training is to success. The Boykin Spaniel is a solid 1.5 on the integration scale. Some of the best qualities these pups possess are loyalty, kindness, and gentleness. They love affection and attention. But their personalities differ so much between one dog to another. Overall, your Boykin Spaniel's attitude and demeanor depends on your training and socialization from a young age, as well as how your pup is treated long-term. You get what you give with these purebreds.


Breeds Similar To Boykin Spaniel